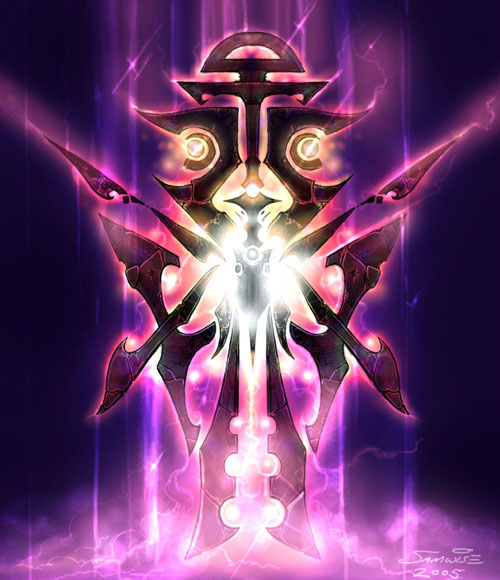 From Lena's Journals:
Trisiana asked us to meet her on Aldor Rise tonight. After being shot at by cultists, and watching the assassin self-immolate, we discovered more about the artifact from Tol'Vir. There is certainly more to come as we travel there to access the Throne of the Four Winds. Back in Shattrath once the commotion was through, I managed to grease the right palms and was let into the old Sha'nash barracks.
Flashbacks of all the times spent at the desk, in the lounge, discussing all manner of things, good and bad, planning for battles, having tea, flooded my memory. It wasn't all bad.
The dissolution of the Sha'nash was inevitable. We barely had time to clean out the barracks or pack up the headquarters. It was all rather unceremonious. Shadows of Argus started with nothing, just a group of women (and Arloth), setting out to be more than what Sha'nash had to offer.
I managed to find our old research on the naaru shard, which is finally back in our possession. The shard is the only remaining piece of the dying naaru Xe'dri. Members of Sha'nash had been getting whispers from a strange being, telling a sad story.
A Draeneic ship, lost out in space. Disconnected from the main ships, it eventually lost power, and our brothers and sisters within it perished. Xe'dri whispered to us the thoughts of those aboard. They hoped for rescue.
The shard has been dormant for months. Likely due to the meddling of Taradeil, it fell silent. She wanted the shard for some reason. Maeorra expects that there is something to be found within it, some opening that can be pried magically.
Given my previous experience with such endeavors, I am the first choice for such a mission - but also the most closely monitored. The puzzle-box that speaks to me the voices of the Old Gods is locked securely in my safe at our house. Krastos keeps a careful eye on me when I go near my study. In fact, he locks it and takes the key with him if I am to be home alone.
It's probably for the best.
But opening a shard of the Naaru seems even more daunting than toying with the Old Gods. The Old Gods, as Azeroth knows them, are not something we knew of until we came here. The Naaru, however. They are sacred to our people. Kirahti and Buran, perhaps, may be well-suited to help with this task. Light, and shadow, users, they have a better connection to and understanding of the Naaru than I. I am but a scholar.
I gathered what papers I could for the immediate future, the key I still had on my key ring still able to open the desk within headquarters. Now that the immediate need for Shadows of Argus to be in Pandaria, or Azeroth at large, is diminished, returning to Outland... to Shattrath... may be in our best interest. The streets are quiet, the mood subdued. Factions, as they have for many years now, remain civil in public.
The Sha'nash barracks are still quite suitable, if not in need of a good cleaning and updating. Our ranks are small, but growing, and we may need to build additions to headquarters. What a dream that will be! Tomorrow, I will send word to Watcher Maeorra to move our order from Dalaran. Our people need rest, relaxation, and, conversely, vigorous training. We must take inventory of our supplies, replenish them where needed, and find a place to rest.
Arloth has taken a small hiatus, raising his newborn daughter with Nhadi. We miss that old goat - but we are proud for him nonetheless. In his stead, and under his training, we have promoted Barthallis, a promising human paladin, to assist in supervising our training. We also make weekly outings to help the needy in Azure Watch near the Exodar, also hoping to recruit any of those we might find worthy to join our ranks.
As I stepped out of the old headquarters, I found myself headed toward the large marble elevator, gliding down to the main level of the city and towards the center, where the Light of A'dal still shines brightly. Though not religious, or a Light-user, I still feel the comfort the naaru give my people.
I remember a night a while ago, riding up alongside a patrolling Arloth outside the Sha'nash barracks here in the city. It was just before the order dissolved, I said to him, "They need a leader."
He smiled smugly at me, lifted his chin and said, "They will not fall."